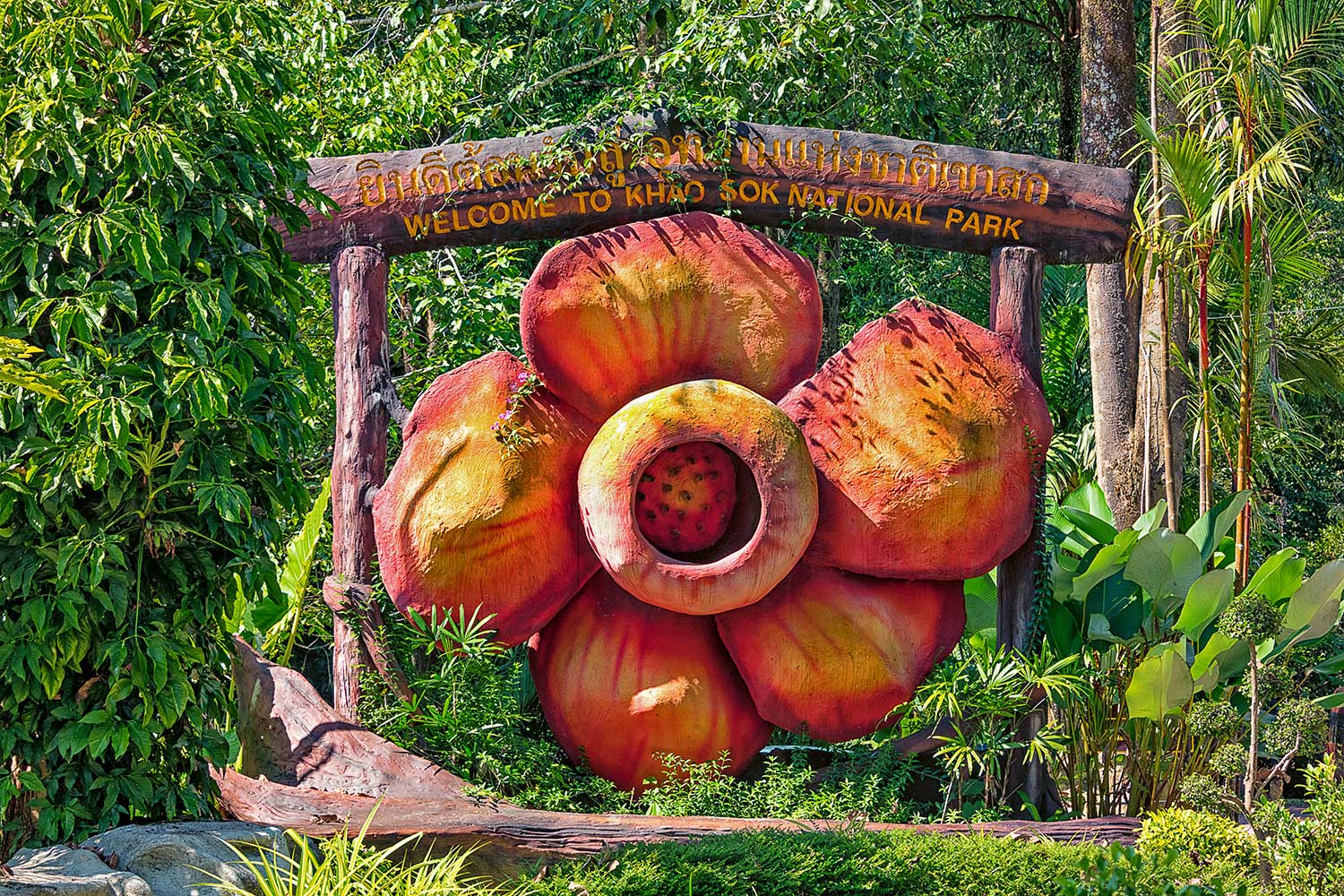 It is really easy to get here.
Khao Sok National Park is centrally located between Phuket, Krabi, and Surathani provinces. And what a place it is! A natural adventure playground for hikers, lake  trips, water sports, and exciting local Thai experiences.
It is a nature lovers paradise. You will wonder at the variety of exotic flora and fauna at every turn of your head.
Khao Sok has two centers of activity: the park headquarters and village to the West; and the lake to the East.
The village of Khlong Sok (Khao Sok village) is the central area of the Khao Sok experience. It is home to the park headquarters and also has many places to stay. The perfect base from which to explore the park and it's surroundings. Restaurants and shops cater to foreign as well as Thai visitors. There are general shops, a pharmacy, and ATM machines. And there is a good internet connection too!
These articles will take you on a journey to this wonderful place and answer your questions about Khao Sok national park.
Many visitors come to Khao Sok National Park expecting to see rare wildlife, and with enough time and patience, it usually happens. But what can you expect to find among the Khao Sok plants and animals? Firstly, to see the most wildlife, it is necessary to go on a guided full day hike in the Khao Sok park or take a private trip to Klong Saeng Wildlife Sanctuary. Most animal activity in the jungle occurs between 7am to 9am and again from 3pm to 5pm. Hikers will often see long-tailed macaques and silver leaf monkeys swinging through the trees. >>
The history of Khao Sok national park starts 300 million years ago. Rising oceans created a shallow sea with conditions perfect for the growth of coral. The result was a massive reef which stretched from China to Borneo. Eventually, more sediment buried this reef deep below the surface, and the pressure compressed the coral into limestone. It is this limestone that forms the Karst mountains we see today! About 60 million years ago, the Indian tectonic plate collided with the Eurasian plate and as a result formed the Himalayas. At the same time, Thailand was rotated clockwise and moved >>