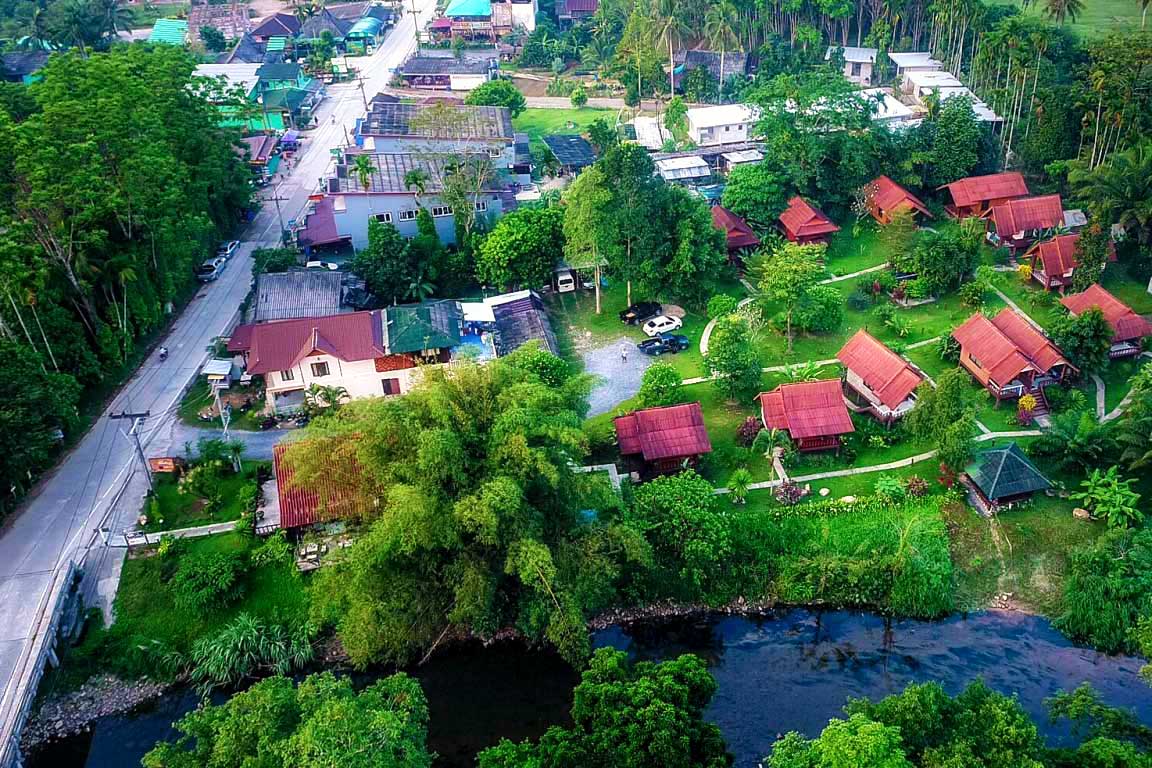 Much is written about the national park, but what about Khao Sok village? Locally, the village is known as Khlong Sok, because it is bisected by the Sok River. The village is a fun experience, nestled along the river right outside the park. You can easily walk to the jungle, eat at a great restaurant, explore the river, and find transportation.
One of the things many travelers remark on in Thailand is how welcoming the local people are. That is never truer than in Khao Sok village. Unlike many tourist areas the people that work here live her. They were born here and take pride and enjoy sharing their part of the world with you. Perhaps that is the reason there is a lovely relaxed atmosphere everywhere you go.
Make the most of your visit with local tips and inside knowledge right here at the Visit Khao Sok website.
Most people are drawn to Khao Sok because of the amazing adventures on the Khao Sok (Chew Larn) Lake. However, there are so many things to do in Khao Sok village. Visitors are often surprised at just how much there is to do in and around the village. New activities are being added all the time, so check back here for updates. Fun on the Sok River Canoeing In the center of the village is a bridge. This is a regular spot to start a canoe trip down the Sok River. You can float through the forest and resort grounds >>
Feeling hungry? Wondering where to eat in Khao Sok village? There are so many places where you can enjoy a cool beer, or even a yummy cocktail,  as well a tasty meal. Many of them overlooking the river. Enjoy great company, great food and a refreshing beverage while you watch the world go by. This is our guide. Something for everyone Khao Sok maybe in a a fairly remote natural wonderland, but that doesn't mean you have to miss out on great dining. You will find an Italian Bistro and an Indian curry house. is it pizza time? No >>