Trekking at Khao Sok Lake
While most people visit the lake to enjoy the incredible views, there are quite a few great Khao Sok Lake Hikes available.
1. Nam Talu Cave hike
This exhilarating hike is one of the best adventures that the Khao Sok national park has to offer! The trailhead is located in the western part of the Cheow Lan lake, near the Tone Toey raft house, and begins in a section of dense jungle. After about 45 minutes hikers arrive at the mouth of the cave. Here, everyone ventures underground: the exit is located far away, and the only route is through the cave.
Entering the cave, hikers will be underground for nearly an hour. Nam Talu cave has many beautiful chambers, but the gem is the river of cold, crystal clear water. Hikers will follow the river, often wading through it. In a couple of places they will need to climb up and down small waterfalls.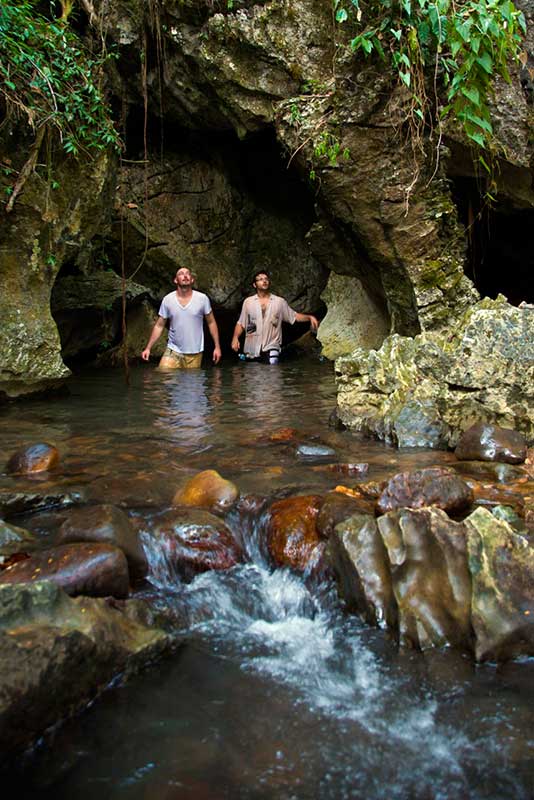 Note: While the Nam Talu river makes for a great adventure, it poses a threat in the form of flash floods when it rains above. For this reason guides will cancel this cave hike in the event or rain, or even if rain seems likely.  All guests on this Khao Sok national park trekking adventure should understand that this policy is for their own safety, and that of their group and guide. Any aggression towards a guide refusing to lead guests into Nam-Taloo will not be tolerated.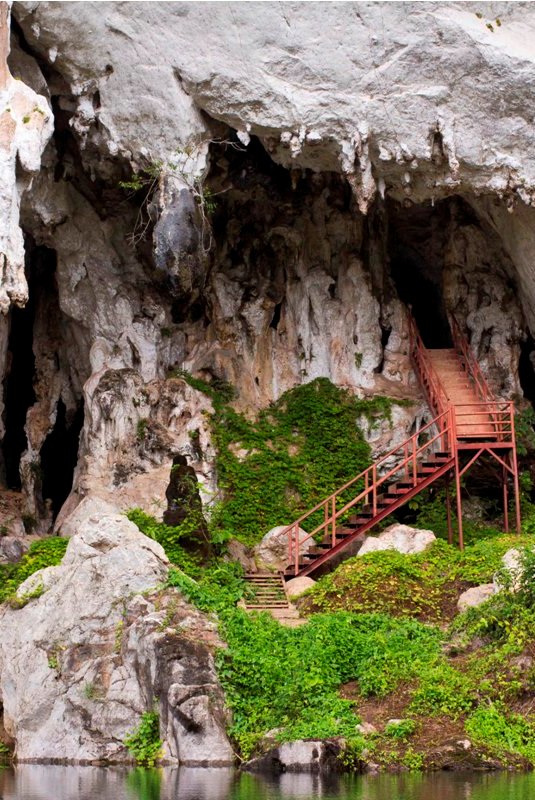 One of the most popular Khao Sok Lake Hikes, the Coral Cave hike, is suitable for just about everyone. This Khao Sok trekking adventure includes a bit of uphill walking, through a classic rainforest setting, and culminates with an in-out visit to Coral Cave. Guests entering Coral Cave will make it a few hundred meters before returning. Inside, guests often see a few of the bizarre cave life forms present there as well as beautiful cave formations.
Khao Sok jungle tip: As a result of the in-out nature of this hike, it is not necessary for all guests to enter the cave.
Although the Tam Jia area is no longer open for overnight stays, the nature trail is available and provides decent opportunities for spotting wildlife.
This hike takes you through an amazing section of Khao Sok jungle. It isn't as long as other hikes around the lake but is very remote and scenic.
It can only be visited on private tours.