As a result of its unique location, Khao Sok can be a tricky destination to reach and leave.  However, we are here to help!  This blog will address some of the frequently asked questions about transportation logistics.  We'll look at getting from Khao Sok to Phuket, Khao Sok to Krabi, and Khao Sok to Koh Samui.
One of the most common challenges for guests leaving the Riverfront Resort is how to get from Khao Sok to Phuket, and vice versa.  Thankfully, there are solutions to this challenge that fit all budgets. The fastest, easiest, and most expensive method is to organize a private transfer through your resort, usually saving 1-2 hours of travel time. Costs will vary between 2,990 and 3,600 Baht depending on the final destination in Phuket.
For those on a smaller budget, you can get from Khao Sok to Phuket by bus. Public buses from Surat Thani pass through Khao Sok en route to Phuket town on an hourly basis from 9am to 3pm. These buses terminate at Phuket Bus Terminal 2 – the ride from Khao Sok is about four hours. The pick-up point is the Khao Sok bus stop at the intersection of the main highway and the road to the National Park.
Khao Sok to Phuket Airport
Guests heading from Khao Sok to Phuket airport via public bus have a slightly more complicated journey. This is because there is no regional public bus stop at the Phuket Airport. The most straightforward process would be to take a bus from Khao Sok to Phuket town. From here, guests can find a city bus to the airport – this takes 30-45 minutes.
It is possible to take the Khao Sok to Phuket bus, and disembark at the stop nearest the airport. However, we do not recommend this option. The stop is about five kilometres from the airport, along highway 402, and it will be difficult to find transportation for the remaining distance. For guests traveling from the Phuket airport to Khao Sok, we recommend seeking assistance from airport staff to find the correct shuttle to this stop. This will save you some time and headaches!
Insider Tip: avoid taxis at Phuket Airport and Bus Terminal, as you may be overcharged! For guests at the airport, try to find public transport where possible – there are buses heading into the city!  At the bus terminal, there will be cheaper taxis within walking distance – it is just a matter of finding them!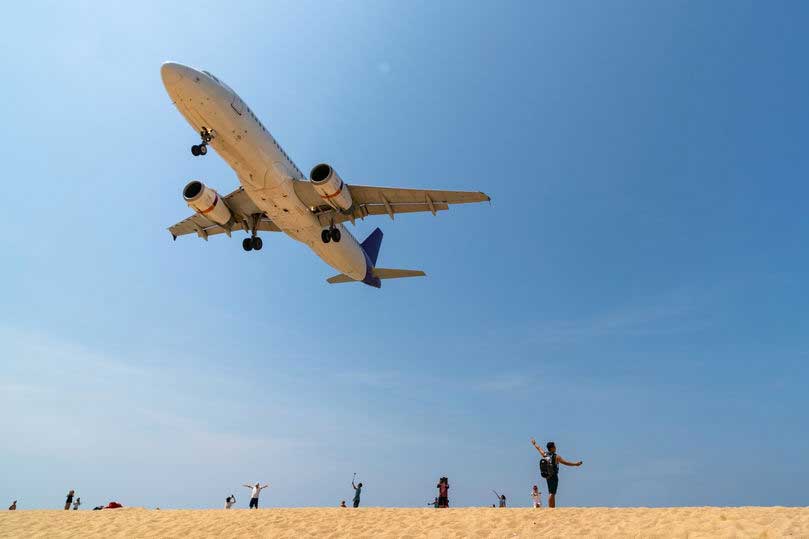 The Gulf Islands of Koh Samui, Koh Phangan and Koh Tao are popular onward destinations from Khao Sok. While getting there can be easy and inexpensive, travels times are often long. Therefore, guests should plan to spend most of the day getting from Khao Sok to Koh Samui or the other islands.
The most inexpensive trip from Khao Sok to Koh Samui and the gulf islands is combination ticket that includes a shared van and the ferry ride. Times and prices are provided below. With this option, the cost of the shared van ticket and ferry ticket are included in one price. The journey starts with a shuttle from the resort into Khao Sok village to rendezvous with the van. Guests then take the shared van to Surathani bus station and board a different van for the short transfer to Don Sak pier. At Don Sak pier, guests are given a ferry ticket, and board the boat in time for departure.
Please note that this Khao Sok to Koh Samui transfer involves boat travel on either a speed boat, or a low-speed car ferry.
UPDATE – High-speed ferries for Koh Samui, Koh Phangan, and Koh Tao now depart from Tapee pier in Surathani town. Low-speed ferries to Koh Samui, and Koh Phangan still depart from Don Sak pier, one hour from Surathani town.
Khao Sok to Koh Samui and Khao Sok to Koh Phangan
These are the times and ticket costs for the shared van and the ferry ride.
Depart
Riverfront
Arrive
Koh Samui
Arrive
Koh Phangan
Price (baht)
Samui / Phangan
Boat
05:50
11:00
11:45
1,100 / 1,200
Speed Boat
08:45
14:30
16:30
550 / 650
Ferry
10:45
17:15
18:00
1,000 / 1,100
Speed Boat
13:45
19:50
20:30
600 / 750
Ferry
For guests with a larger budget, we are happy to arrange a private car from Khao Sok to Koh Samui, via the Don Sak ferry pier.  This will increase flexibility around departure times and will save 1-2 hours of travel time.  This can be especially useful for catching the high-speed Lomprayah ferry. Guests opting to hire a car will also have the option of taking a slow ferry later in the day.  For example, two ferry companies provide services to Koh Samui and Koh Phangan until 19:30 and 18:00, respectively.  You can find more information on the Raja ferry and SeaTran websites. Guests can inquire about costs upon check-in.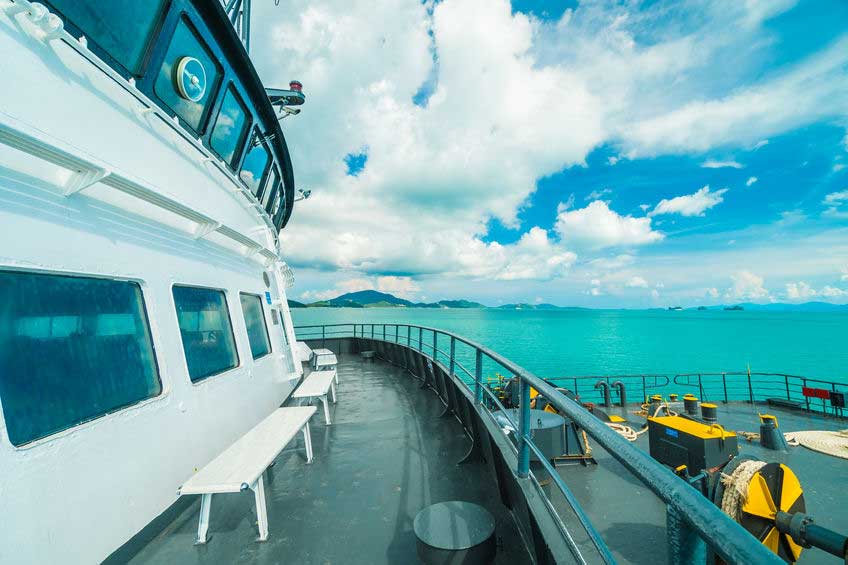 Guests going from Khao Sok to Krabi will find their public transportation options limited.  For example, there are no public buses making this trip, only shared vans.  These vans leave Khao Sok at 08:00, 12:00 and 16:00 (depart Riverfront 15 minutes earlier).  All transfers with vans from Khao Sok to Krabi will have an option to continue onward to Ao Nang.
Please note: only the 08:00 van from Khao Sok to Krabi is direct!  This trip takes 2.5 – 3 hours.  The 12:00 and 16:00 trips travel down the coast, passing through Khao Lak and Phang Nga.  As a result travel time is significantly longer, and also the van is more crowded. The afternoon vans to from Khao Sok to Krabi are not recommended, due to frequent guest complaints.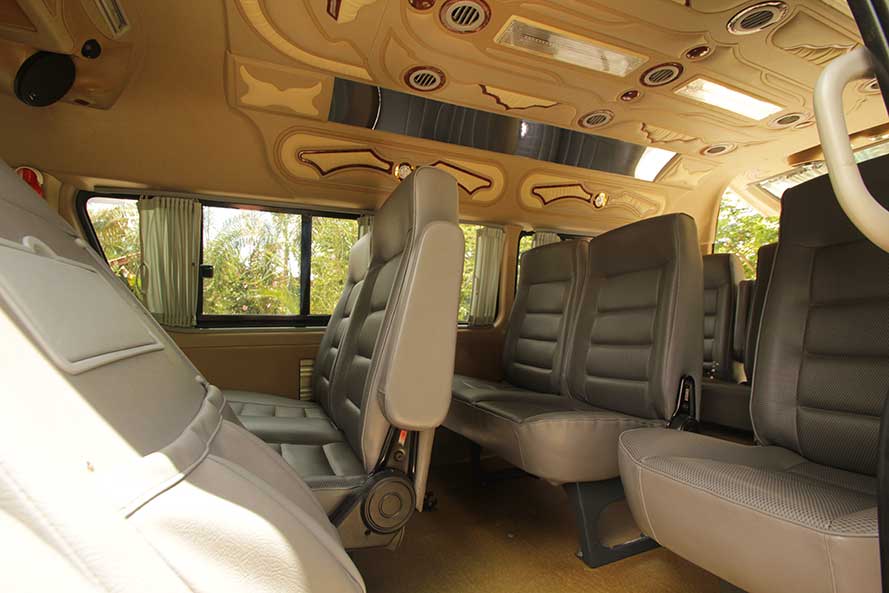 Disclaimer: We try our best to ensure that this information is accurate and up to date. However, we must remind you that all prices and times are subject to change, and should be verified in advance.